I recently stumbled upon Wow Air—a low-cost airline that operates services to 23 destinations (and counting) in Europe, Canada, and the U.S. I filled my partner in on it and we seized the opportunity to explore awe-inspiring Iceland on a tight budget.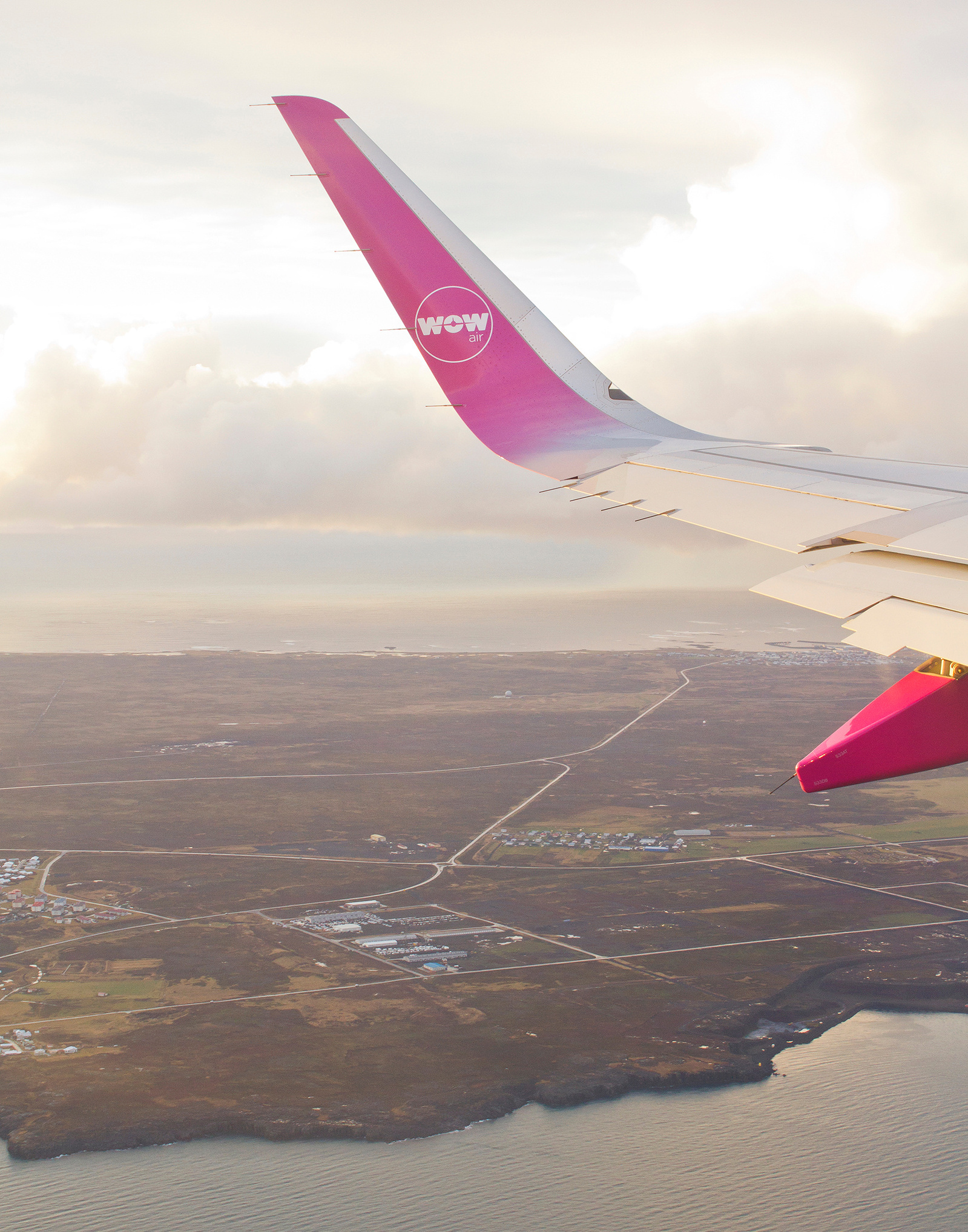 What does Iceland look like in November? What can you do during this time of the year? To answer these questions, November is a wonderful time to visit as Iceland usually gets their first snowfall, the prices are typically lower, and the landscapes are utterly dreamy. Don't let the darkness and rain scare you, folks! Here are a handful of things to enlighten you and prepare you for your visit to Iceland in November.
RENT A VEHICLE
Renting a vehicle is a great way to make your way around the island. We rented ours from Cars Iceland and would recommend this company to anyone as it was smooth sailing from start to finish. They include gravel protection in their cost, which is a big plus when navigating the ballsy gravel roads of Iceland. We even received a free upgrade from a Suzuki Swift to a Kia Soul!
It's always a good idea to check the weather forecast before booking your vehicle. Even though the roads are well maintained and usually don't require much more than good winter tires, some people feel safer renting a 4x4. Snow only lightly grazed the top of the mountains during our visit, so we were perfectly content with our little vehicle.
Although it was a short stay, we got the chance to roam through some incredible landscapes. We spent our time in the southern and western regions of the island where you can find Þingvellir National Park, Skógafoss, Seljalandsfoss, the Golden Circle, and much more. One of our highlights was Reynisfjara Beach near Vík, also known as Black Sand Beach — just a 2-hour drive from Reykjavík — where the waves are colossal and the sand is as black as the night sky. To avoid tour busses and large crowds, I strongly suggest going earlier in the morning!
IT'S ALL ABOUT LAYERS
We unfortunately didn't get to witness the famous northern lights due to the heavy clouds we experienced on every night of our trip, but the eerie autumn weather made for some great shooting conditions during the day. Keep in mind that the temperature can turn from vigorous rain and winds to beautiful rainbows and sunshine in the shortest timespan, so it's important to bring layers. One thing we grew accustomed to was putting on and taking off our jackets. Since the weather is completely unpredictable, being prepared for all scenarios is essential. Dress for every condition and you won't regret it!
PRICES ARE TYPICALLY LOWER
Surpassed by a few European countries like Denmark, Switzerland, and Norway, Iceland can be a fairly expensive country to visit. One of the easiest ways to get a bang for your buck is to visit during the off-season. You can save nearly half on accommodation and car rentals, and now with Wow Air offering cheap flights, it has become much more affordable.
Though prices are typically lower from November to March, you may find yourself spending a bit more on food (something we were totally guilty of doing). If you're looking to save money, book an Airbnb where you can cook your own food to avoid making a huge dent in your wallet. Your Airbnb will also function as a great place to retreat to at the end of an adventure-packed day!
EXPERIENCE ONE OF THE 25 WONDERS OF THE WORLD
If there's one place to splurge though, it is at Blue Lagoon, ladies and gentlemen. Surrounded by nature, it truly is an oasis of relaxation. You can get an in-water massage, try their natural silica mud mask, enjoy cocktails without leaving the water, or simply float in what is the closest thing I can call heaven.
In the fall of 2017, you will be able to stay at the Silica Hotel, which will offer its own private bathing lagoon and breathtaking views of the surrounding lava fields, at just a short 10-minute walk from Blue Lagoon's main pools. Despite the construction, our visit was never once interrupted, so this is not something to worry about if you're thinking about going during the expansion phase.
After a long day of exploring Iceland's remarkable landscapes or to simply start your day on the right foot, bathe in the Blue Lagoon for a one-in-a-lifetime experience.
THE LAND OF ICE AND FIRE
Known as the country of extremes, I can see why Iceland has been opted as the land of ice and fire. From volcanic springs and geothermal pools to bright blue glaciers and icy waterfalls located right next to each other, it is a landscape photographer's paradise. Whilst we didn't get to experience the snowy landscapes and northern light displays, Iceland in November surely did not disappoint. This just means we'll have to go back to experience the seasonal contrast, right?
Would you visit a popular destination during off-season?